VAT registration in UAE for new companies was made mandatory for all businesses with an annual turnover of AED 375,000 or more and ever since this announcement, the new rule has gained momentum from both the public and business community.
VAT registration process in UAE involves a set of procedures which must be followed by a person/business to register with the Federal Tax Authority (FTA). Our team of experts are trained & appointed to fast-track the process and to guide them through the same to ensure that every rule & guidelines are complied with lawfully.
Set out with the aim of providing a seamless experience with UAE VAT registration online, our group of professionals with expertise & proven record will start from the basics of VAT guidelines to providing end-to-end services in VAT registration & filing.
They are well-informed regarding the latest norms set by the Federal Tax Authority and are equipped to provide you with timely assistance in all matters related to VAT.
VAT Registration UAE
Our team of expert tax professionals will help in dealing with tax-related issues to speed up the processes for company formation in the UAE. We offer our clients the most personalized and effective solutions, guidance, and support in VAT registration in any emirate of UAE.
Accounting Services
The key to success for a company is to keep a track of accounting, invoicing, and maintaining records. Our accounting partner will be dedicatedly working for the client in maintaining bookkeeping and the experienced accountants will assist them by submitting documents, checking accuracy in keeping & accounting funds, sharing guidelines, and complying with the law.
VAT Filing
Make well-informed business decisions by maintaining an accurate accounting of books. Audit reports will be created as per the requirements put forward by the clients. We provide audit report services for companies in free zones in the UAE (like RAK free zone, JAFZA, DAFZA, DMCC, etc.) to renew their business license, company closure, or for opening a bank account.
Audit & Assurance Services
We offer audit and assurance services to all kinds of businesses from all sectors in UAE and based anywhere in UAE including the free zones like JAFZA, DAFZA, JLT, DMCC, DSO, RAK Free Zone, UAQ Free Zone, SAIF ZONE, etc
Management Consultancy Services
We oer personalized management consultancy services and solutions for businesses to navigate through company formation in free zones, setting up process, PRO services, opening a bank account, marketing services, etc. within the stipulated time & conditions.
Corporate Finance Services
The dedicated finance cell will deal with the allocation of capital structure of any corporation. This includes keeping a track on funding & actions taken by the management, tools & analysis opted to prioritise financial resources and distribute the same for optimum growth of the company.
VAT CONSULTANCY SERVICES IN UAE
Our dedicated team of professionals brings an informed perspective to each challenge, calling upon years of benefits experiences in a variety of businesses and industries, and combining their talents and tenacity, insights and intuitions, creativity, and practicality.
Consultants @VAT Registration UAE are subject matter experts. While taxation is a subjective issue, our solutions stand the test of theory and application.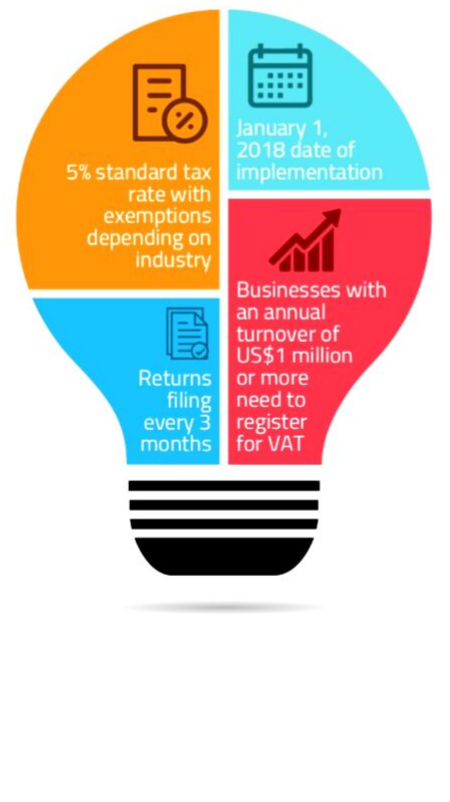 We have an experienced team of Chartered Accountants, VAT consultants in Dubai  & financial Consultants, who have several years of industry knowledge and expertise, and are always committed to using their expertise to our client's growth.
Each client and each business is different. Our expertise of VAT Consultancy Services in Dubai lies in delivering the tailor-made solution that suits your present and future business requirements.
Value Added Tax(VAT) IN UAE
On 1st January 2018, Value Added Tax (VAT) was introduced in UAE. The Federal Tax Authority(FTA), imposed 5% VAT on all goods and services sold in UAE. VAT is an indirect form of tax and end-consumers are the ultimate cost bearers. The businesses collect the VAT on behalf of the Government at each point of sale.
Criteria For VAT Registration In UAE. As UAE Federal Government introduced Value Added Tax (VAT) in UAE on 1 January 2018, businesses that come under the following criteria's are supposed to register for VAT.
 (a)It is mandatory to register for VAT if businesses' taxable supplies and imports exceed AED 375,000 per annum. 
(b)It is optional for businesses whose supplies and imports exceed AED 187,500 per annum. A business house collects 5% VAT form end-consumers and pays its to UAE Federal Government. 
At the other end , they are eligible for a refund from FTA for the VAT they already paid to their suppliers. Steps for VAT Registration In UAE. In order to start VAT registration process, a business house needs to create an e-services account with FTA.
 Once you log in to your account, you need to provide all your company details like Company Name, Management Details, Contact Details etc. And also need to upload all legal documents related to your company, as proof to validate the details you provided. Below mentioned are the steps for VAT Registration In UAE. 
How To Register For VAT In UAE?
VAT Registration in UAE, is done through the eServices section on the FTA website. However, to start the process, they need to create an account first. After creating the account, users need to login to the FTA eServices portal & need to submit all the legal & financial documents required for TRN Validation.
Kindly follow the below mentioned simple steps to finish the VAT Registration Process.
Create an e-Services Account.

Login to e-Services Portal.

Adding a new taxable person account (who is not yet registered) to my account.

Enter all legal information about companies like, Trade License Number, TL Validity, Signatory Details, etc. on its specified places.

Enter Office Location, Contact Details etc.

Upload all supporting legal documents like TL, MOA, Passport Copies Of Signatory, etc as mentioned in the portal.

Enter Uptodate financial details of the company as per FTA requirement.

Upload all supporting financial documents as mentioned in the portal for verification.

Save & review the application.

Submit your VAT Registration application.
You can access the FTA e-Services portal by clicking below mentioned link.
If you still finding difficulties in VAT registration in UAE, you can contact our Relationship Manager, Mr. Anderson ( +971 58 276 6998
10 Documents Required For VAT Registration in UAE
1. Trade license copy of business house. 
2. Certificate of Incorporation or registration certificate, if applicable. 
3. Memorandom of association/ Article of association/ partnership agreement or any other document to show the management details about the business. 
4. Passport and emirates ID copy of the manager 
5. Signatory details. 
6. Physical office address of the business house. 
7. Contact details of the company. 
8. Bank account details of the company. 
9. Directories/ partners other business relationships in UAE in last five years along with their trade license copies. 
10.Declaration from business house about: a, Details about business activities of the applicant b, Financial transaction values estimation c, Last 12 months turnover details with supporting document d, Details about Expected turnover details in next 30 days e, Details about Expected exempt supplies details f, Details about Imports and Exports g, GCC activities of the business, if applicable h, Details about customs registration, if applicable
Common Mistakes In Vat Registration In UAE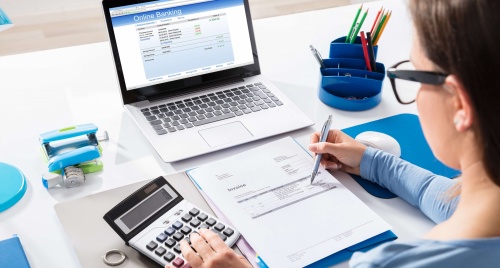 VAT registration is the first step to get TRN number for a business house. So the information that you provides at the time of VAT registration should be proper. A small mistake at the time of VAT registration will leads to rejection & ultimately it delays your TRN number. Below mentioned are the common mistakes happening at the time of VAT registration .
Trade Name
Difference in English & Arabic trade name from trade license.
Signatory Name
Mistakes in signatory name.
Insufficient Documents
Insufficient documents to prove the managerial powers and Failure to provide supporting documents like sales orders, sales invoices, purchase orders, purchase invoices etc.
Wrong Declaration
Wrong informations on declaration page.
How to validate TRN (Tax Registration Number) in UAE?
Every VAT registered Person/Business will get a unique VAT Registration number.
An invoice will became a valid TAX invoice, only if they mention VAT Registration number on their supplies.
VAT registration number is very crucial at the time of VAT computation and VAT Return filing in UAE.
By validating TRN number, merchants who want to claim credit on input tax can make sure that the VAT number that they provided at the time of VAT return filing is valid.
So it is very important to validate TRN Number before entering the supplier or customer details.
consumers can also check the validity of TRN number, so that they can make sure that dealer /retailer are eligible to charge VAT on supplies and stay away from fake TRN numbers.
TRN validation can be done by any person/business in UAE, using the facility available in FTA portal.
For using this facility, there is no need to login to FTA site.The TRN number Verification service is easy, accurate and seamless.
Consumers or business men can enter the TRN number found on their invoices on the "TRN Verification" section of the "Getting Help" tab on the FTA website.
Then, if the TRN number is registered with the same company, the website will display the company's name in English and Arabic.
If the company is not registered in VAT Registration system, the number entered will not yield results.
By going through the simple procedures mentioned above you can validate TRN number in UAE and make sue that the TRN number provided is of same merchant.
VAT Registration in Dubai UAE
Register your business with FTA & Get your Tax Registration Number (TRN), by Industry Experts. As UAE Federal Government introduced Value Added Tax (VAT) in the UAE on 1 January 2018. It is mandatory for every business to register for VAT if its taxable supplies and imports exceeds AED 375,000 per annum and it is optional for businesses whose supplies and imports exceed AED 187,500 per annum. We help you to get TRN number and makes your business hassle free.
6 Tips for registering for VAT in UAE
VAT REGISTRATION UAE
Average rating:
3 reviews
Aug 4, 2021
Efficient team
Efficient team, highly recommended VAT registration team
in UAE
Thank You Sugesh 🙂
Aug 4, 2021
Professional team
Thanks to the team that I was able to sort out my VAT concerns. They will guide you throughout the process and will make it easy for us!
Thank You Anagha 🙂
Jul 24, 2021
Best VAT registration team in UAE
Best VAT registration team in UAE. highly impressed with their service
Thank You Sudheep 🙂
WE'RE READY, LET'S TALK.
Allow our team of professionals and experts to guide you with Companies in UAE, VAT deregistration UAE, , etc. Get in touch with us to take this association forward!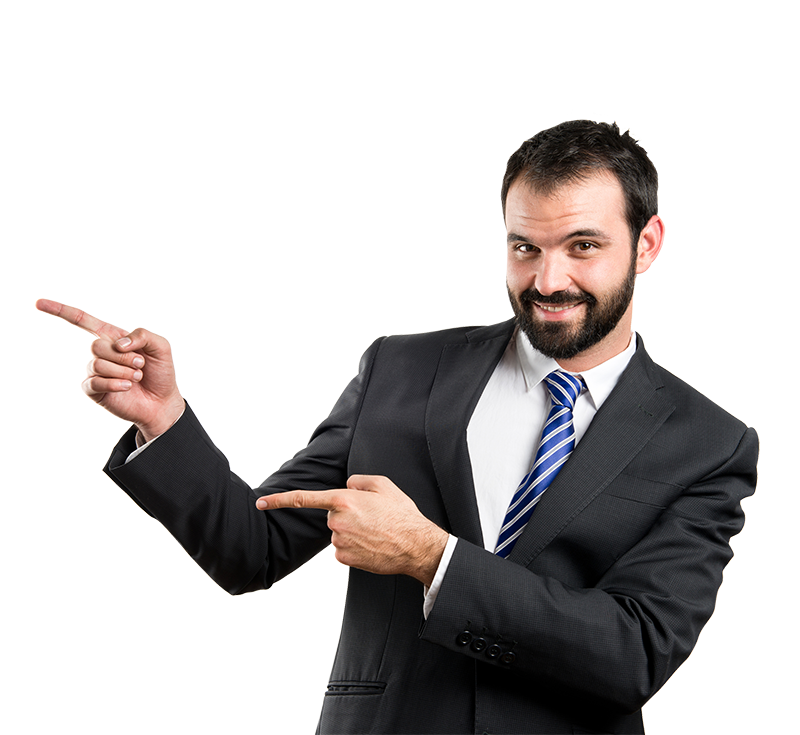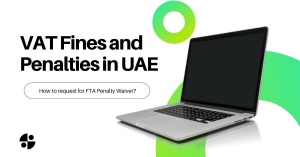 The Federal Tax Authority (FTA) announced its decision to impose...
Read More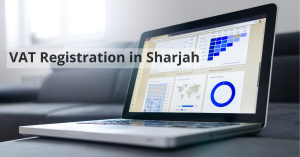 Kindly find the list of documents required for VAT Registration-...
Read More